A Tribute to the Songwriting of One of America's Great Comedians.
Performed by Maggie Surovell and Russ Kaplan.
When:

> Friday December 13, 2013 @ 8:00 pm
> Saturday December 14, 2013 @ 8:00 pm
> Sunday December 15, 2013 @ 2:00 pm
Run time: about one hour
Free refreshments will be served after each show.
Where:
The T. Schreiber Studio and Theatre
151 W 26 Street 7th Floor
New York, NY 10001
between 6th and 7th avenues
Seats are limited so click to buy your tickets now: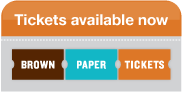 • Tickets can also be reserved at 973-763-9493 or paulsurovell@gmail.com.

Subway Stops That Are Walking Distance to the Show:
#1 at 28th Street & 7th Ave.
N at 28th Street & Broadway
F and M at 23rd Street & 6th Ave
#2, #3, E, C and A at Penn Station (33rd and 7th Ave)
B,D,F,M,N,Q and R at Herald Square Station (33rd and 6th Ave)
Join Maggie Surovell and Russ Kaplan in a tribute to the song-writing talents of one of America's great comedians, Jonathan Katz, co-creator and star of the Emmy and Peabody award-winning series "Dr. Katz, Professional Therapist."
Before "Dr. Katz," there was "Katz and Jammers," a rock-comedy group led by Jonathan, who described himself as a "White Paul Simon."  Later, Jonathan went solo, billing himself as a "Stand-up Musician."  You're going to enjoy his songs, an eclectic mix of rock, poignant ballads, bosa nova, blues and country rock, performed by two exciting young artists.
Maggie Surovell and Russ Kaplan have arranged Jonathan's music in a simple, elegant, yet powerful format — with a touch of humor and lots of passion — that will make you want to hear more and more.
Listen to Clips from Some of Jonathan's Songs Here:
Here's a public radio of interview with Jonathan that includes clips of some of his songs:
The interview also appears on JonathanKatz.com.
The Producer, Paul Surovell, has followed the musical career of Jonathan Katz for more than five decades. He's been a fan of Maggie Surovell for slightly more than three decades and a fan of Russ Kaplan for more than two years. Paul is very proud and excited to bring these three great talents together in "The Music of Jonathan Katz."
If you have any questions, please call or email Paul at 973-763-9493 or paulsurovell@gmail.com.